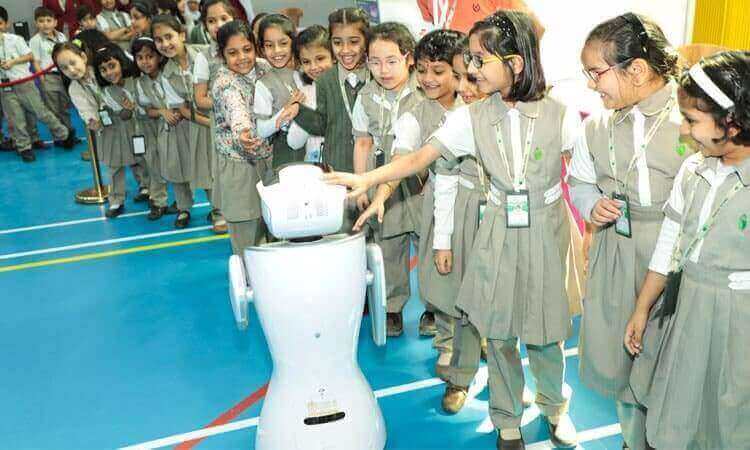 Digital Fest

in a Nutshell

Digital Fest is a unique event conducted in all the Cyber Square integrated schools. This event aims at the overall growth and development of both the students and their teachers. The fest includes various activities for the students to exhibit their skills, projects, and other initiatives. Students discovering their interests and developing their own games and websites are a common phenomenon during the digital fests. All the activities are designed to attract students and encourage them to come up with innovative ideas. The fest is also a platform for the teachers to upskill; various teacher training and certification programs will parallelly happen during the fest.
How This Event

is Conducted?

The event is open to all the students from Grade 1 to 12. The students can form a team and develop creative projects such as websites, applications, games, animations, etc. Students can come up with their own ideas and work on them to showcase that in the Digital Fest. Exciting rewards will be provided for the best projects in the digital fest. Events like this will be helpful to improve their technological skills, creativity, logical thinking, critical thinking, and skill to work as a team. Moreover, it helps students to prepare for the future.
How Digital Fest

Helps Schools?

Conducting Digital Fest in Schools will be helpful for the students to get high exposure to the latest technologies and they will get an opportunity to improve their knowledge in fields like Artificial Intelligence and coding. By conducting these events, schools can ensure that they are leading their students on the right path by providing a platform for them to get training on the latest technologies. As students are presenting their creative projects to parents, teachers, and students from other schools, the school will gain more reputation and prove as an institution that supports students in their creative initiatives.